Event report
[Throwback] F&B Rendez-vous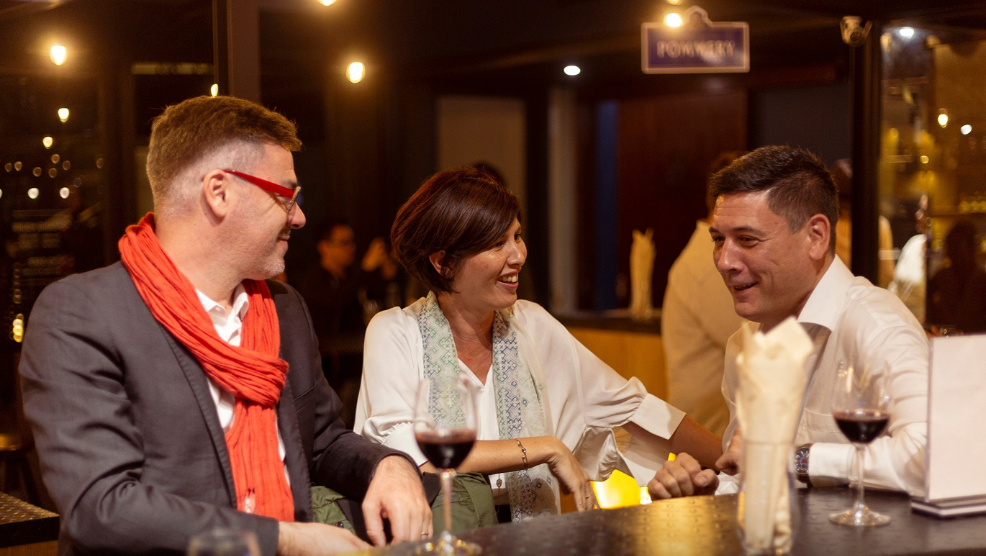 After the Sector Meetings, it is now the turn of the "Rendez-vous" to bring together professionals from your sector!
The France Cambodia Chamber of Commerce and Industry organised this Thursday 22nd September at 6pm, a rendez-vous for the Food & Beverage industry at "Monsieur Wine & Beyond". This was an opportunity for the members from the sector to meet and introduce themselves. The goal of these meetings is to encourage collaboration between members and to bring out projects of common interest, all in a convivial setting with a special formula proposed by Monsieur Wine & Beyond.
These events are only for our members. However, they can sponsor another professional to attend.
Find the pictures of the event here.