Members
[How to] Accessing your Membership area
What is the online membership area?
This is a space on our Chamber's website that allows all members to have access to exclusive content in addition to the online member directory.
What content can I access?
Worldwide CCI France International membership directory (33,000 members across 95 countries)
Replays of past webinars and conferences
CVLibrary
Sharing of job offers on our website
How do I log in for the first time?
Step 1 : Click on the online membership area icon at the top right of the website.
Step 2 :
Enter your business e-mail address.
The first time you log in, you must generate a password by clicking on the "Forgot your password?"
We recommend that you check the "Stay logged in" box once you have entered your email and password.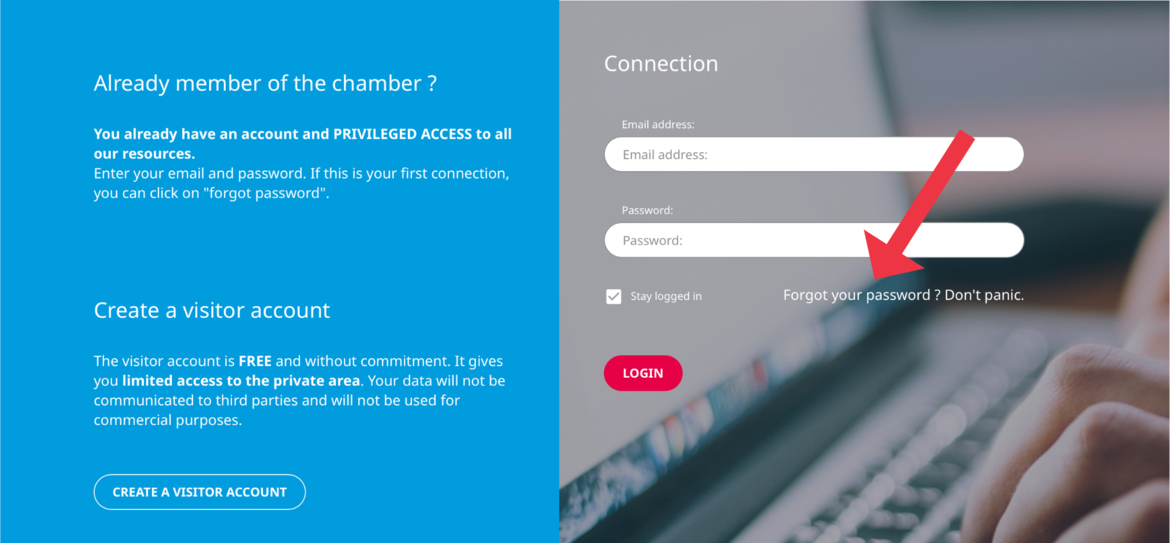 Step 3 : It is important to review the details of the profile (personal and company) and update them.
To update the information, access the membership area via this link. If you encounter a problem or don't know how to join the membership area, please contact us!