Event report
[ Back to ] The "Travel to the 60's" gala at the French Embassy!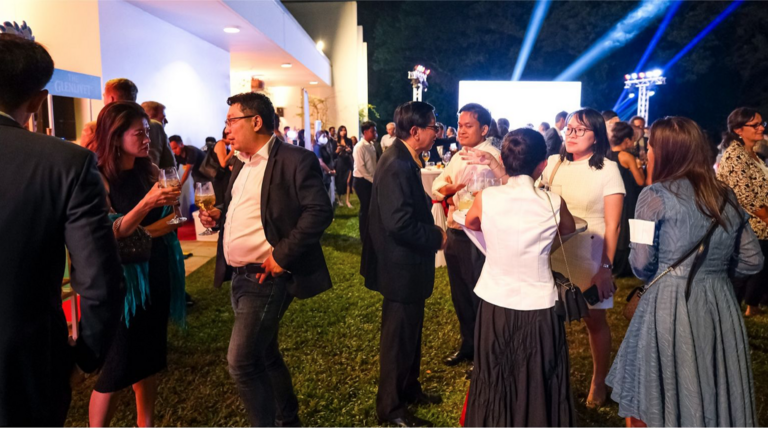 To start the new year, the CCIFC organised its annual gala with the theme "Travel to the 60's".
The annual gala was held on Friday 10 February 2023 at 6:30 pm at the French Embassy. To get everyone together and start the year 2023, the CCI France Cambodia organised its annual gala "Trip to the 60's", a return to the golden age of Cambodian Surf Rock, an evening hosted by the music group Arôme Khmer around a cocktail reception. The evening was sold out and it was an opportunity for everyone to get together and spend a convivial moment.
The CCIFC team would like to thank the French Ambassador Jacques Pellet for his welcome, His Royal Highness Prince Tesso Sisowath for being present, and all the participants who contributed to this great success.
Thank you to our sponsors, Bred Bank Cambodia, Hops, Pernod Ricard Cambodia, Vinci Constructions, Cambodia Airports, Celliers d'Asie, Zuellig Pharma, U Care Pharmacy, Decathlon, Confluences, Legrand, Maison de Mae and Hanuman.
Relive the annual gala evening in photos on the links below: