Event report
[ Back to ] CCIFC-CCCA CEO DINNER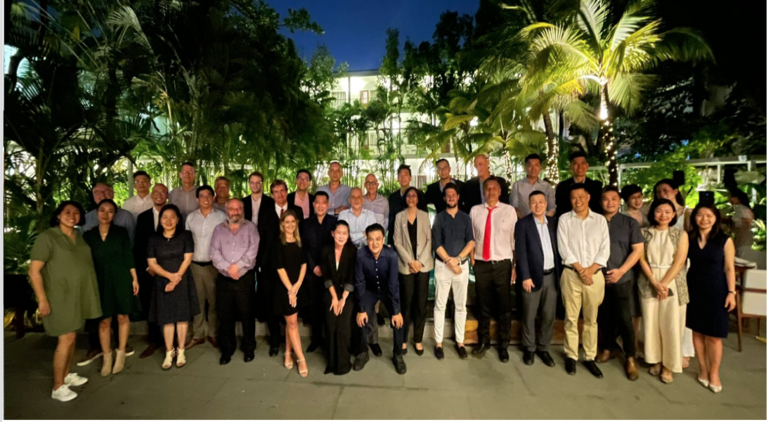 The CCI France Cambodia organised an exclusive dinner with the Cambodia Chinese Commerce Association (CCCA)
The French Chamber of Commerce and Industry in Cambodia (CCIFC) and the Cambodia Chinese Commerce Association (CCCA) were honoured to invite to an exceptional evening, many CEOs and senior executives of major groups at Plantation Urban Resort & Spa.
During this event, some fifteen CEOs and senior managers who are members of the CCIFC and some fifteen CCCA members were able to take advantage of a travelling dinner to facilitate meetings and exchanges.
On the agenda:
- A welcome cocktail sponsored by Plantation Urban Resort & Spa, to facilitate exchanges
- A dinner was then held around La Plantation's swimming pool, where guests enjoyed an exceptional meal accompanied by wines to initiate exchanges between the two business communities present.
Find the photos of the dinner via this link